ABOUT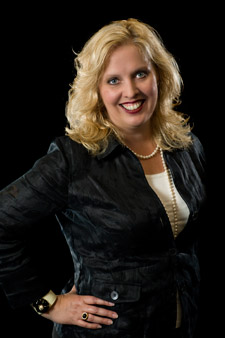 Lisa Amore is the founder and principal of AMORE Marketing + Public Relations, which specializes in Consumer Technology, Digital Media and Consumer lifestyle products/services. Launched in May 2004, the agency builds upon Ms. Amore's nearly 18 years of national and international public relations, marketing, management, and special event promotion/coordination experience. Her successful track record encompasses significant media coverage, well-orchestrated media plans, product launches, marketing promotions, and favorable client and press relations. She demonstrates great knowledge of proactive media outreach, corporate marketing/branding strategy, problem analysis/solving, and client relations management.
At the height of the Internet boom, Ms. Amore was recruited across country by RealNetworks, Inc., where she spent nearly four years as the Director of Consumer Public Relations in charge of the strategy, management, and implementation of all aspects of public relations concerning the global media and technology company's popular RealPlayer, RealOne Player, RealOne SuperPass and Rhapsody music subscription services.
While at RealNetworks, Ms. Amore was also responsible for the PR launch of MusicNet, the first legal digital music service, which was a joint venture between RealNetworks, EMI Music, Bertelsmann and AOL Time Warner. Before joining RealNetworks, Lisa was a founding employee of a full-service on-demand and live video streaming company, TV onthe WEB, where she was Vice President of Public Relations and Marketing.
Prior to immersing herself into the world of digital media and consumer technology, Ms. Amore concentrated her skills in the promotion of the arts and sports. Fluent in Italian, Lisa worked in Italy for a number of years at the beginning of her career in international marketing and PR positions for the United States Information Agency (USIA) at the Colombo '92 Expo, Italia e' Cultura, and the PromoModa fashion consortium. She was also the Director of Protocol for the Washington DC soccer venue of World Cup USA 1994, and was the Director of Marketing for the Schooner AMERICA, for which she secured the honor of "Ambassador Ship" for the 1996 Atlanta Olympic Games, as well as official Torch Bearer — sailing the Olympic Flame into the state of Georgia.